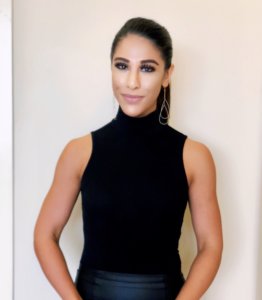 Jessica is an Executive Assistant at SCF, maintaining administrative order for both the CEO & Director, as well as fulfilling corporate administrative needs. Her attention to detail, organizational skills, and proactive approach allow her to manage several individual professional needs of the SCF staff.
Jessica's well-rounded experiences in various aspects of business have given her many opportunities to excel in Silicon Valley, including guest speaking at Facebook headquarters, featuring in local as well as global magazine publications. Jessica takes pride in creating an administrative process for her colleagues, which allows for a work environment thriving on efficiency and quality.
Jessica spent four years in Orange County where she developed many skills managing both a CPA Firm and Recovery Center. Coming back to her hometown in the Bay Area, she wanted to challenge herself by working in a new industry, with a startup, where she would have the opportunity to help create an efficient administrative process.
Working with a vast number of unique and diverse individuals and having the opportunity to be a part of so many impactful companies, Jessica has come to find the most rewarding achievements in business are the relationships that are formed.
In addition to her administrative background, Jessica holds certifications in CPR & First Aid Training, Life Health & Accidental Insurance as well as training with the Advance Tax Planning Institute.
Jessica's hobbies include traveling the world, riding horses, trying new things (with some degree of scrutiny) and singing in and around the Bay Area at events and small occasions.