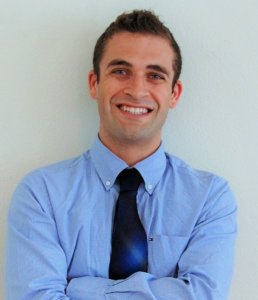 Joel is a Project Analyst who has extensive experience within the renewable energy industry working for SolarCity and Green Charge Networks, an energy storage subsidiary of ENGIE.
After receiving his bachelors and master's degree in environmental and energy economics from Ohio State University, Joel crossed the country to join SolarCity as an energy analyst specializing in improving system and fleet performance. Joel quickly transitioned to SolarCity's Asset Management team focusing on contract management and performance guarantee analysis. Key improvements during Joel's time were reduction in system down-time and automated customer notifications for underperformance.
Joel left SolarCity to join Green Charge Networks in 2016 to expand his renewable energy knowledge. He specialized in developing energy storage projects for California school districts as well as strategic projects with solar developers.
Joel is passionate about green design and recently completed his LEED General Associate accreditation. During his free time, Joel likes to snowboard, play basketball, tennis, and other sports as well as eating good food and playing Settlers of Catan. He expects his Cavaliers to take back the NBA championship from the Golden State Warriors in 2018.