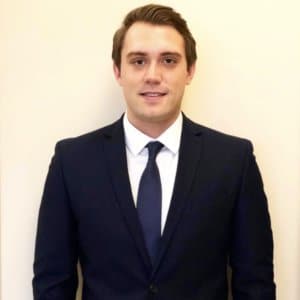 Michael began his career as an engineering designer at his father's firm, G&B Consulting Engineers. He worked on designing and analyzing solar systems for residential and commercial projects to help reach Net Zero Energy design. His experience at G&B and research in wholesale energy markets led to his transition to PG&E as Real-Time Asset Manager.
At PG&E, he was responsible for managing the bids and schedules for approximately 8GW of energy assets in the CAISO Real-Time Market. The portfolio of resources under his management included solar, wind, batteries, biomass, concentrated solar power, cogeneration, natural gas, and hydroelectric. He was also responsible for procuring energy for the utility as an energy trader in the event that a line outage caused PG&E load to be stranded from the CAISO balancing authority area.
Michael joined the Sustainable Capital Finance team to assist with financial analysis and due diligence on project developments and asset acquisitions.
Michael earned a B.S. in Mechanical Engineering from Sacramento State University and played on the school's Division 1 Men's Soccer Team as Right-Back.
He enjoys watching soccer, working out, spending time with his family, traveling and exploring the Bay Area in search of new hazy IPAs.